Samsung has apparently halted the rollout of the Oreo update for the Galaxy S8 and S8+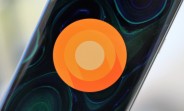 After a long beta testing period, Samsung finally sent out the update to Android 8.0 Oreo for the Galaxy S8 and S8+ last week. Since then the new version has only managed to reach a handful of markets, such as Turkey, Norway, the UAE, India, Belgium, Germany, France, and Poland.
Today a report claims that the company has unexpectedly stopped the rollout. Samsung has pulled the firmware files for the two smartphones from its servers, so you can no longer grab them in any way.
This obviously won't affect you if you've already updated your device, but if you weren't that lucky it's…